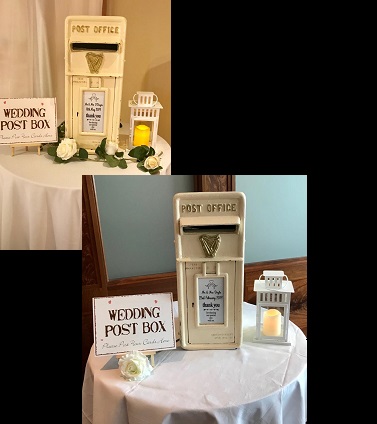 *Please note that the post box hire is only available as an add-on or as part of a package.
Why not hire out our beautiful cast iron wedding post box. It will provide you with peace of mind that your cards are safe and secure.
Please feel free to contact us on the form below.