Tayto Crisp Sandwich Pack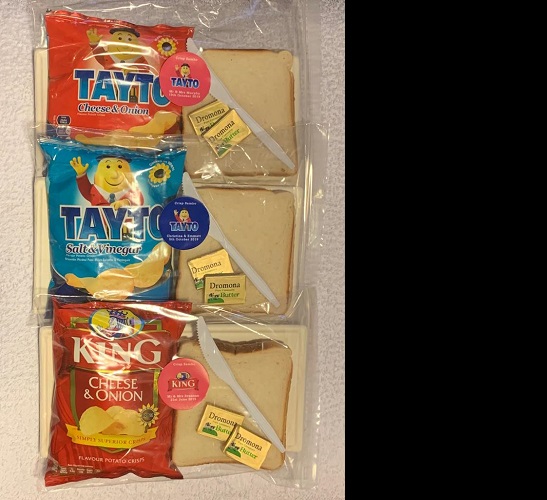 No. 1 supplier of Tayto Crisp sandwich packs. They are great for favours or late night snacks. Great at the end of the night in the residence bar.
Our packs contain a bag of Tayto Cheese and onion crisps or Tayto salt and Vineger crisps or King Crisps, 2 Slices of bread, 2 butters and a knife.
Please feel free to contact us on the form below.